The benefits of the Tunturi UB80 Weight Bench
✔Different training options for use at home
✔Weight bench and abdominal board
✔Adjustable backrest
✔Adjustable seat
✔Compact and easily foldable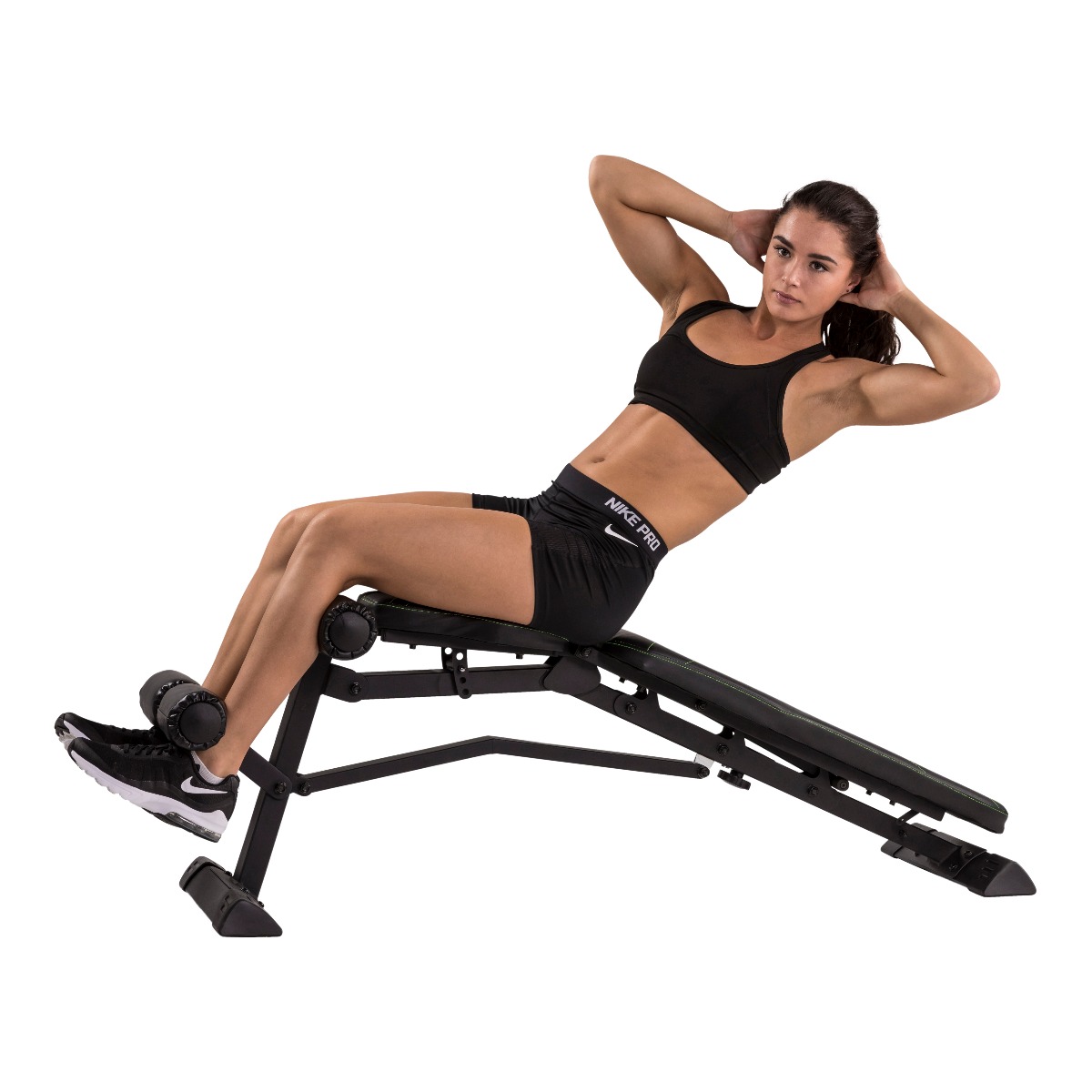 Multifunctional and compact weight bench
The Tunturi UB80 Utility Bench is an adjustable bench that can be used in different ways. The backrest and seat can be adjusted to 4 different positions. No matter what exercise you choose to do: with this weight bench you train different muscle groups. The adjustment system is user-friendly: change the position fast and effortlessly.
Perform the ab workouts in an ergonomic and controlled manner. The 2 leg supports provide sufficient resistance while you do your ab workout. The knee- and leg rolls have foam-filled roller pads. Exercise without a care: your legs, shins and the backs of your knees have optimal protection.
The stitched seat with extra sturdy corners guarantees that you can use your weight bench for many years and prevents wear and tear to delicate parts. The frame, made of robust steel, ensures the necessary strength. The black matte powder coating finish gives the bench a sleek look. The anti-slip rubber floor protectors prevent damage to the floor.
With this compact weight bench, you save space. You can make the UB80 considerably smaller thanks to the fold-down mechanism. This way, the weight bench fits under your bed or in a closet.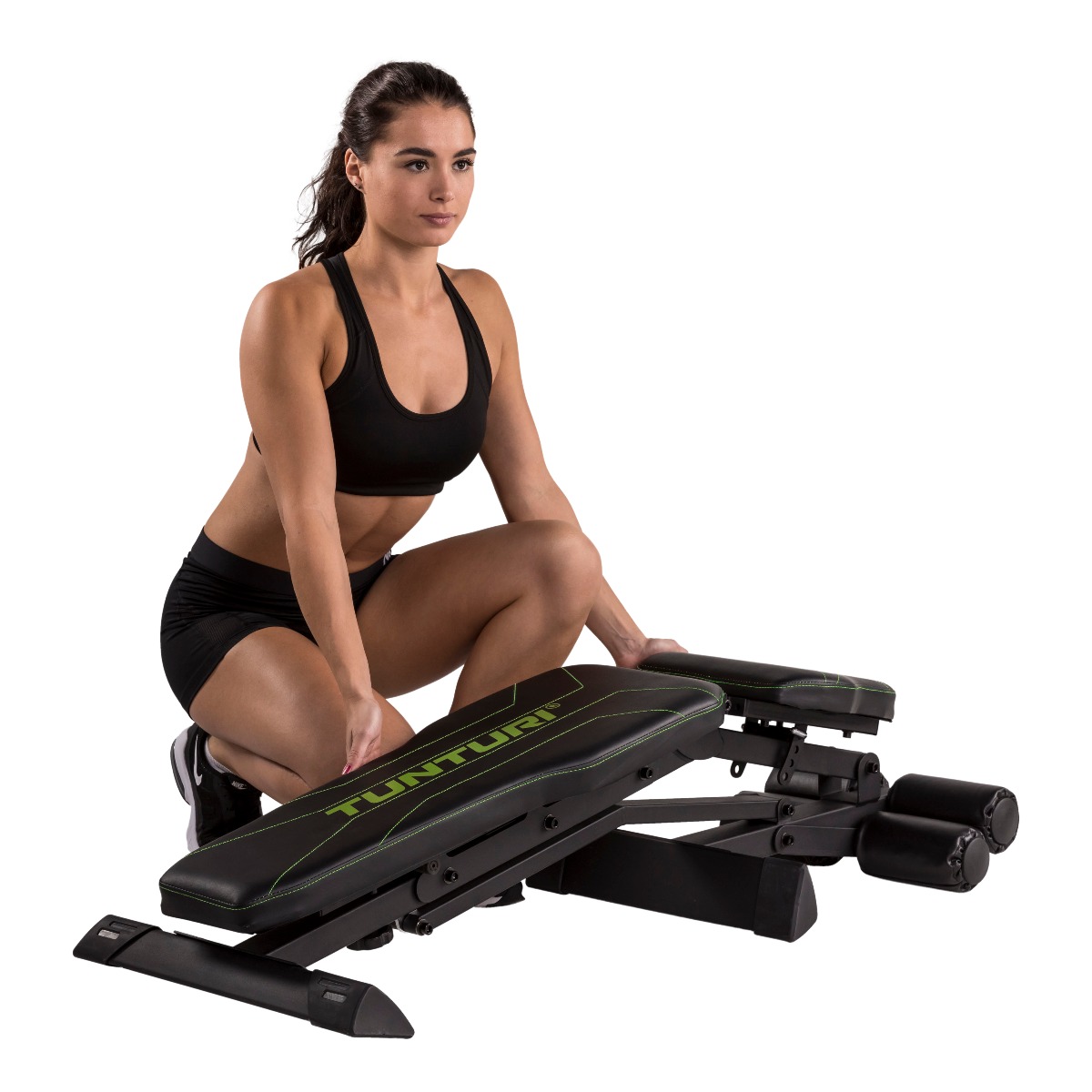 The weight bench's maximum user weight is 150 kg (330.7 lbs).
Been looking for a multifunctional weigh bench and abdominal board for some time now? Then this Tunturi UB80 is your best training partner. Order today!
Overview of specifications
• Foldable: dimensions when pulled out: L: 141 cm (55.5 inches). W: 42 cm (16.5 inches). H: 121 cm (47.6 inches).
• Foldable: dimensions when folded: L: 132 cm (52 inches). W: 42 cm (16.5 inches). H: 34 cm (13.4 inches)
• Frame: steel
• Knee- and leg rolls: foam and vinyl
• Anti-slip rubber floor protection
• Adjustable seat and backrest
• Maximum user weight: 150 kg (330.7 lbs)
• Weight: 21.5 kg (47.4 lbs)