Features
Lower back support designed to emulate the hands of a chiropractor. Supports the natural S-curve line of your backbone.
A seat curve that tips the body forward. Supports your pelvis when you tend to lean in day-to-day life, to maintain a natural and beautiful posture.
Curves that wrap your thighs on both sides when sitting. Maintains your body at a level position to prevent leaning.
Size ( L x W x H ): 420mm x 390mm x 330mm
The "Style" features a design with flowing curved lines to emulate the hands of a chiropractor.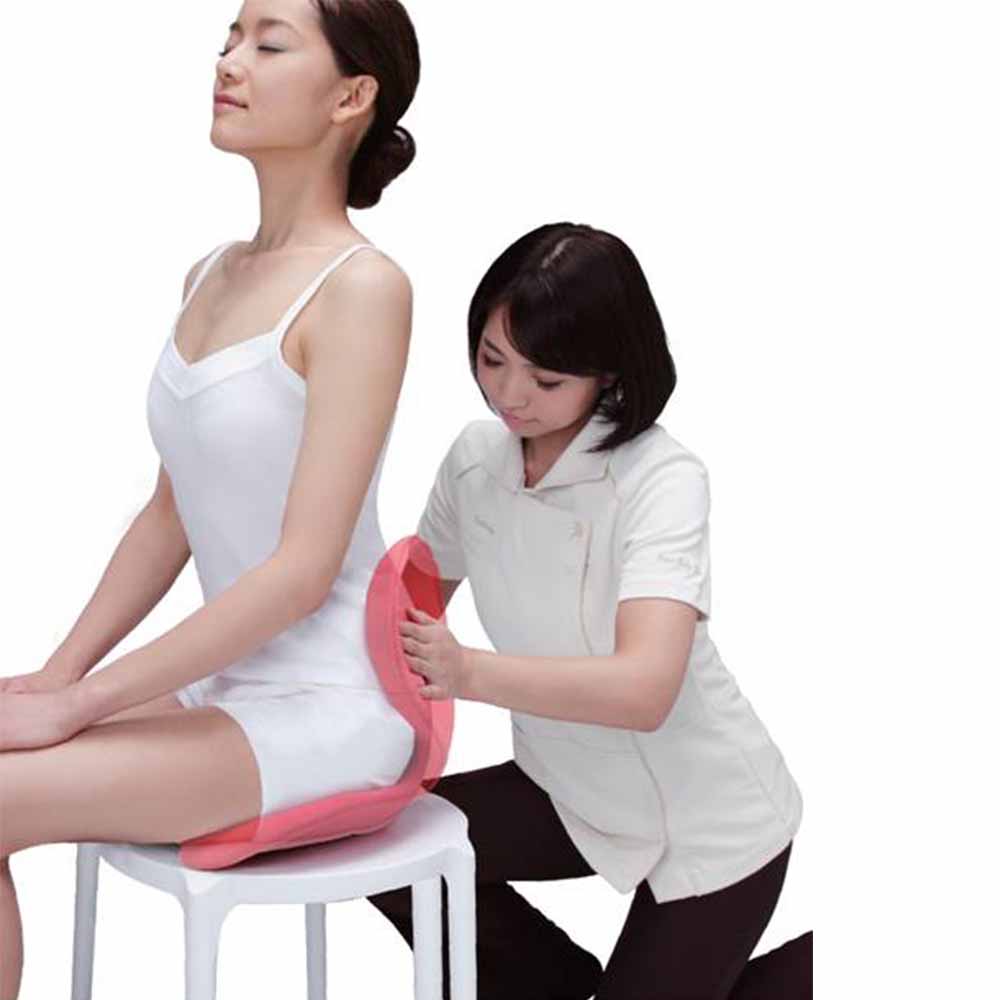 A poor sitting posture will cause your body to experience any unnecessary problems.
When you continue sitting with a posture such as a curved back or when your body leans too much, this warpage of your body will develop even further. We normally end up in these sitting postures; sitting with your legs to the side or putting all your weight onto one side, placing excessive pressure on your body.
It is neccessary to properly support your lower back and maintain a beautiful sitting posture.
The lower back is the key to your body — indeed, it is a crucial part. Having a correct support for the lower back allows your entire body to be aware of the correct seating posture. Maintaining a natural S-curve will lead to a beautiful body line.
<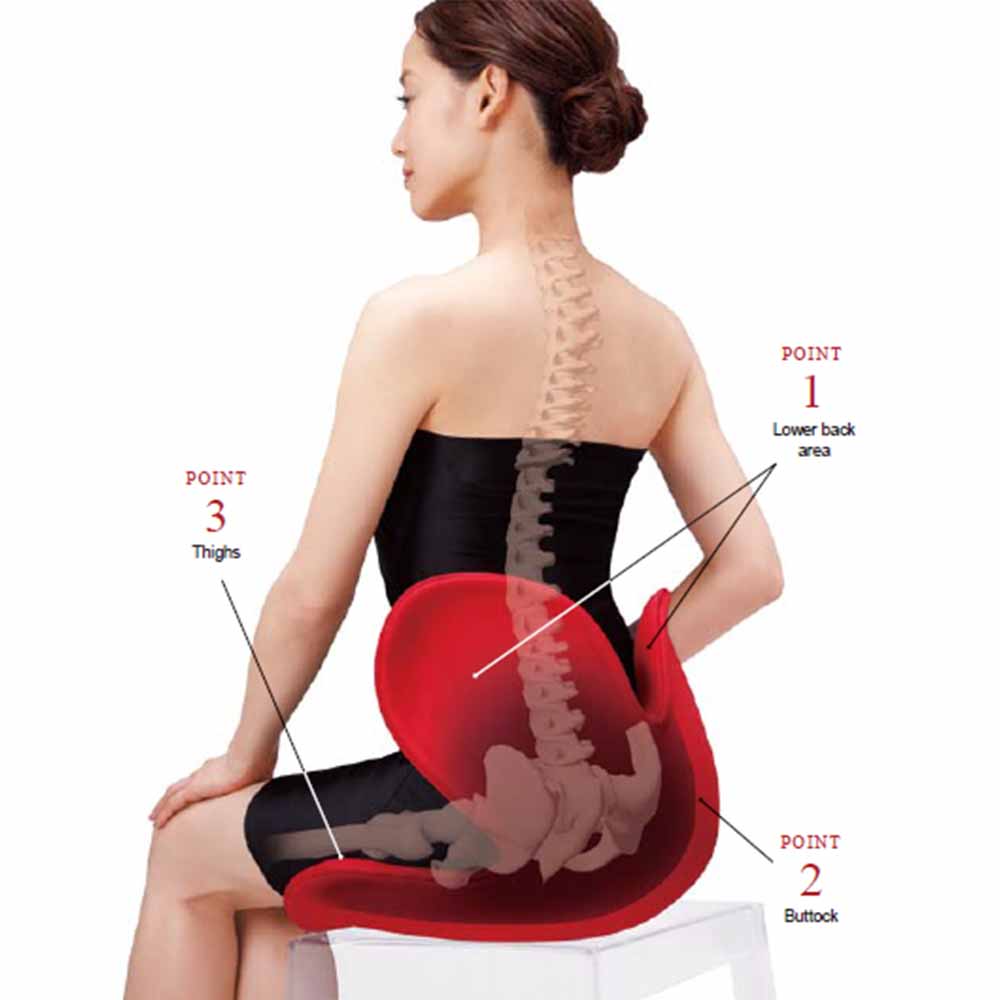 Create your beautiful body line with three points: The "Chiro-Support System".

1. Lower back-area
Lower back support designed to emulate the hands of a chiropractor. Supports the natural S-curve line of your backbone.
2. Buttock
A seat curve that tips the body forward. Supports your pelvis when you tend to lean in day-to-day life, to maintain a natural and beautiful posture.
3. Thighs
Curves that wrap your thighs on both sides when sitting. Maintains your body at a level position to prevent leaning.
More Information

| | |
| --- | --- |
| Details of the Deal | Free delivery! |