The abs bench is adjustable in height, which makes it possible to create a correct posture for everyone.
Includes solid vinyl leg rollers. These protect your shins and knee cavities during abs exercises.
This ab bench is very solid because of the robust steel frame and the matt black powder coating.
With the help of a  folding mechanism, the ab bench can be easily stored in a storage room, which saves a lot of space when you are not working out.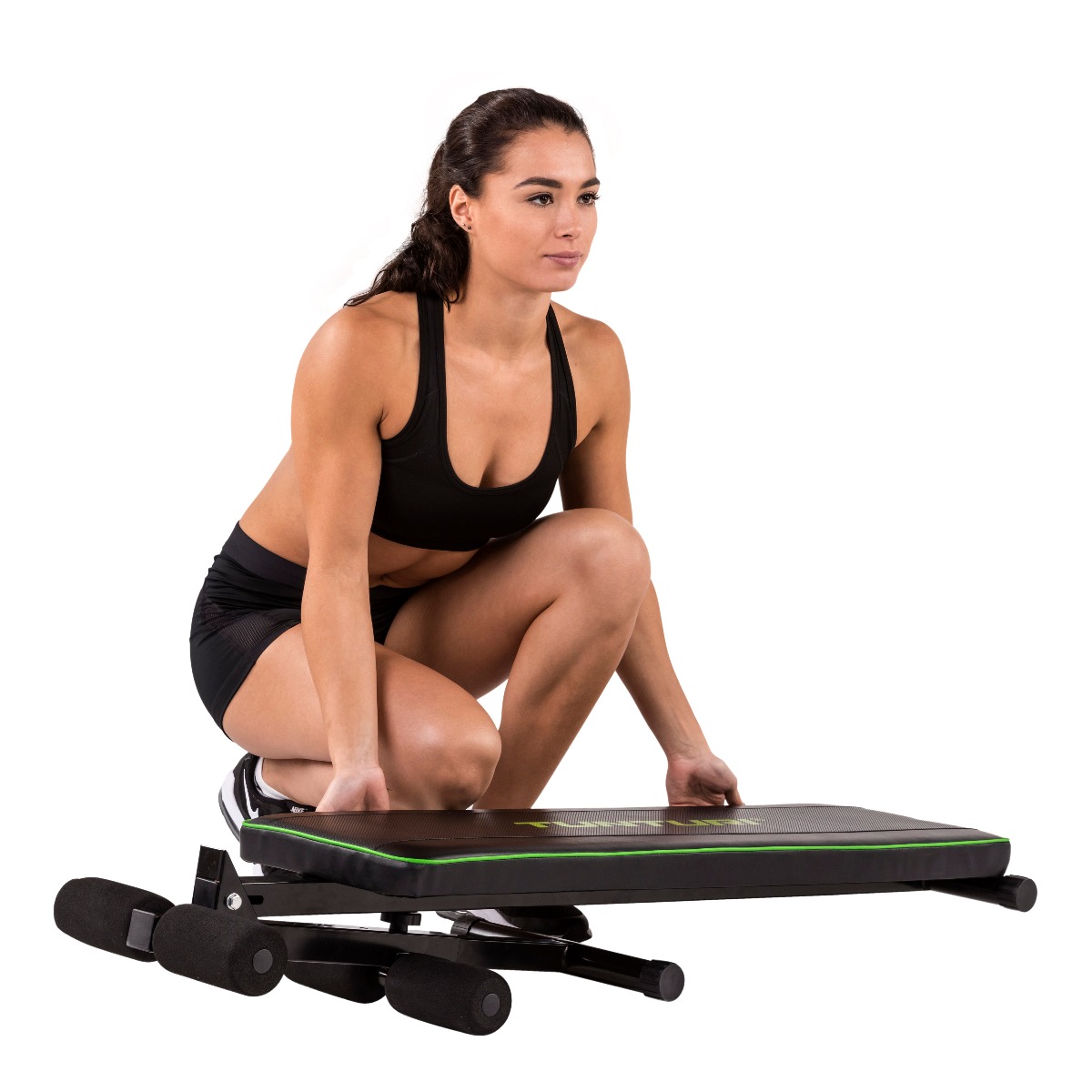 Overview of specifications
• Dimensions: L: 130 cm (51.2 inches). W: 33 cm (13 inches). H: 50 cm (19.7 inches).
• Frame: steel
• Sold per pair
• Maximum weight: 110 kg (242.5 lbs)
• Weight: 8 kg (17.6 lbs)