The benefits of the Tunturi HG20 Strength Station – Home Gym
✓ Robust steel home gym with all the training functions for a complete workout
✓ Ideal for use at home and suitable for the beginner or those who are more advanced
✓ Weight stack with cover for noise reduction during workouts
✓ Easily attach training materials to the pulleys using a snap hook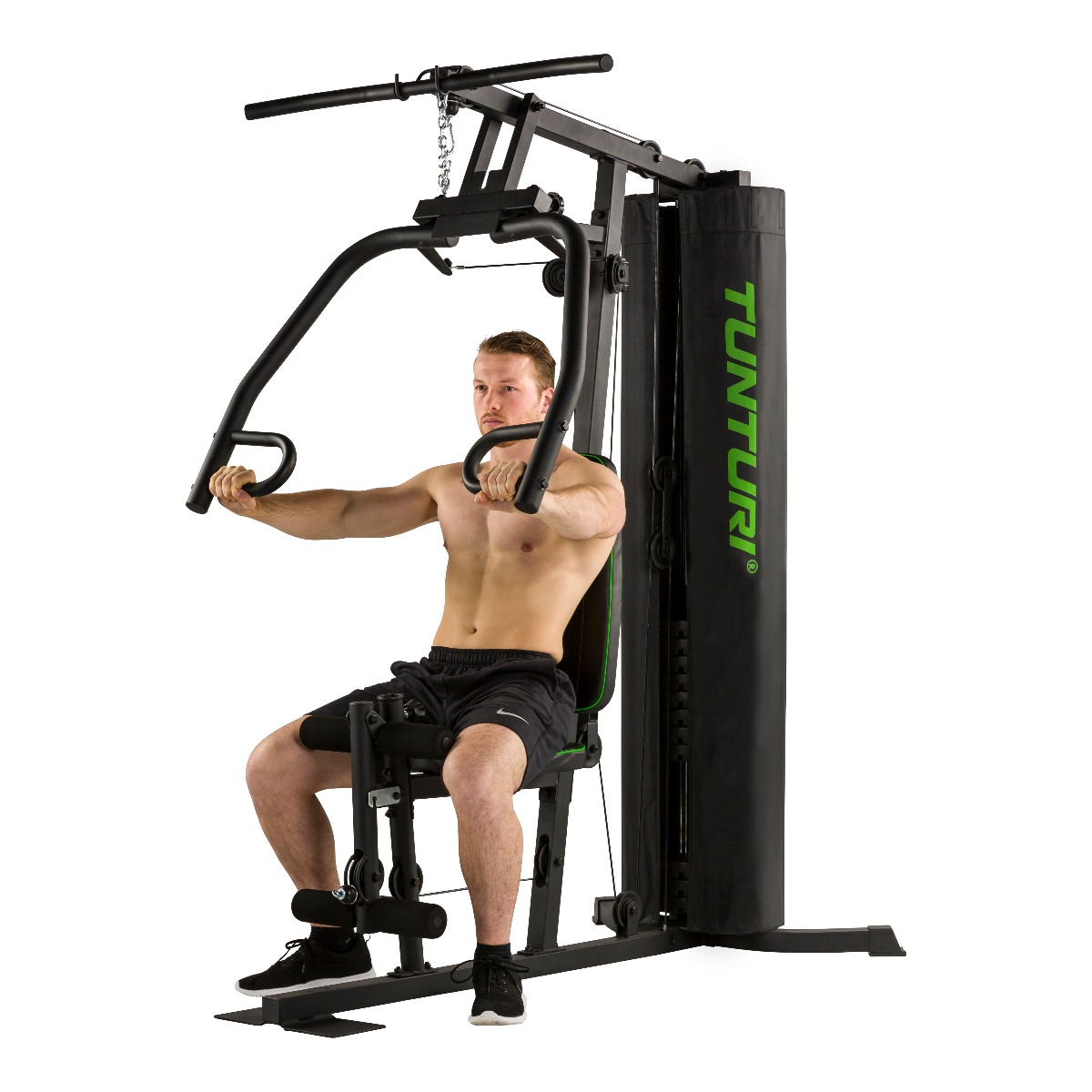 The HG20 Strength Station has all the training functions that are needed for a good workout. 
The home gym has a high pulley with a curved bar for exercises like lat pulls, ab crunches or triceps pushdowns. Use the low pulley with the straight bar for exercises like seated row, biceps curl or upright row. Perhaps you prefer to train with a special row grip, a curl bar, ankle strap or triceps rope? Easily attach your own training materials to the pulleys.
The Tunturi home gym has a chest press to give your arms and pectoral muscles an intense workout. You can use the press as a normal chest press or as a horizontal butterfly chest press. The curl pad is also ideal for upper-body and arm exercises, for example, in combination with a pulley or dumbbell. Of course, you can also exercise your legs thoroughly. The strength station is equipped with a leg trainer at the front. The HG20 Strength Station has a weight stack of 60 kg (132.3 lbs) and can be stacked with 12 weights of 5 kg (11 lbs).
Order the Tunturi HG20 Strength Station and simply exercise at home from now on, when it suits you!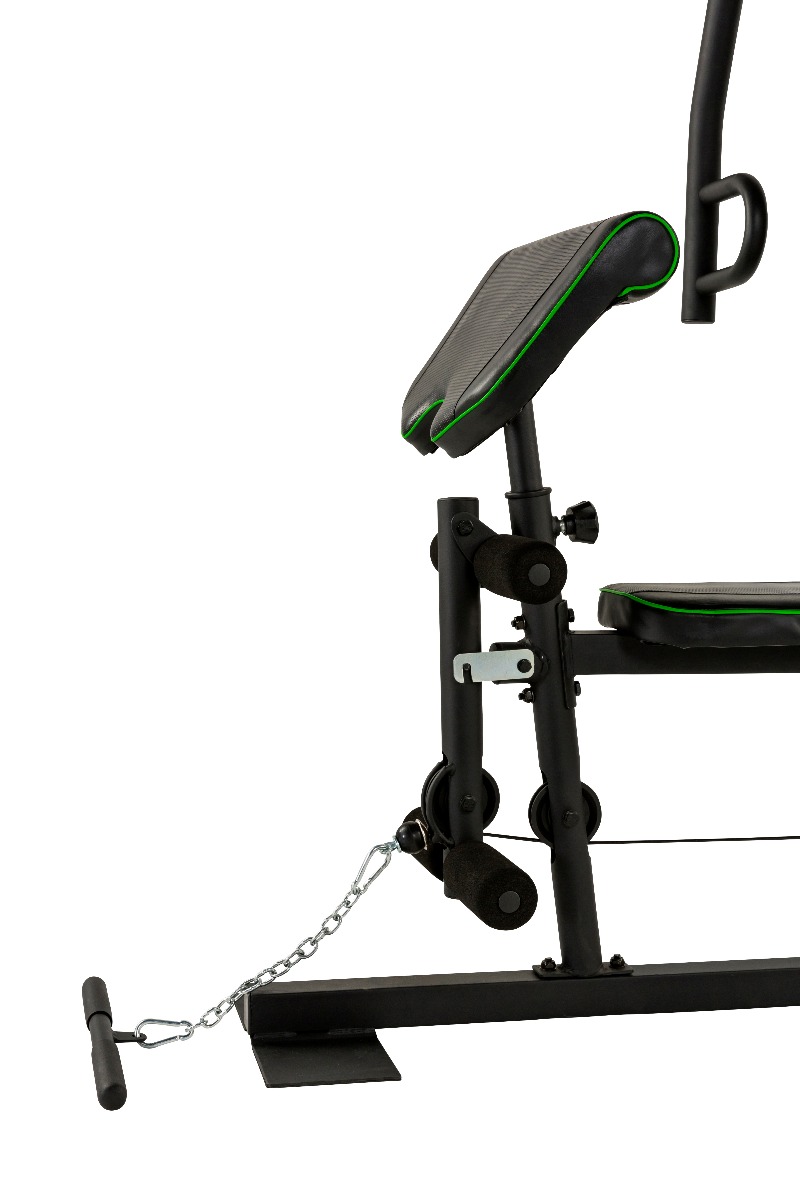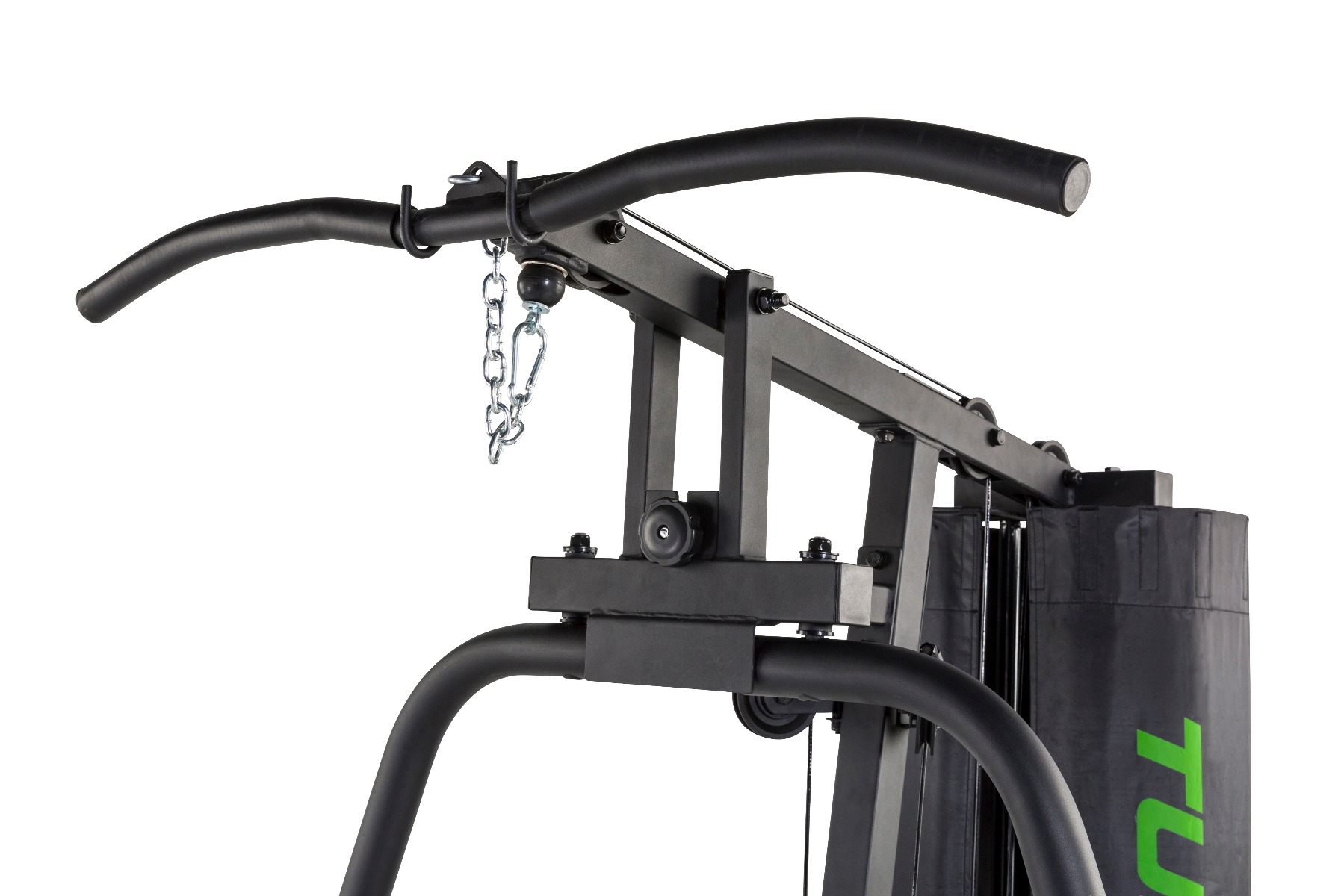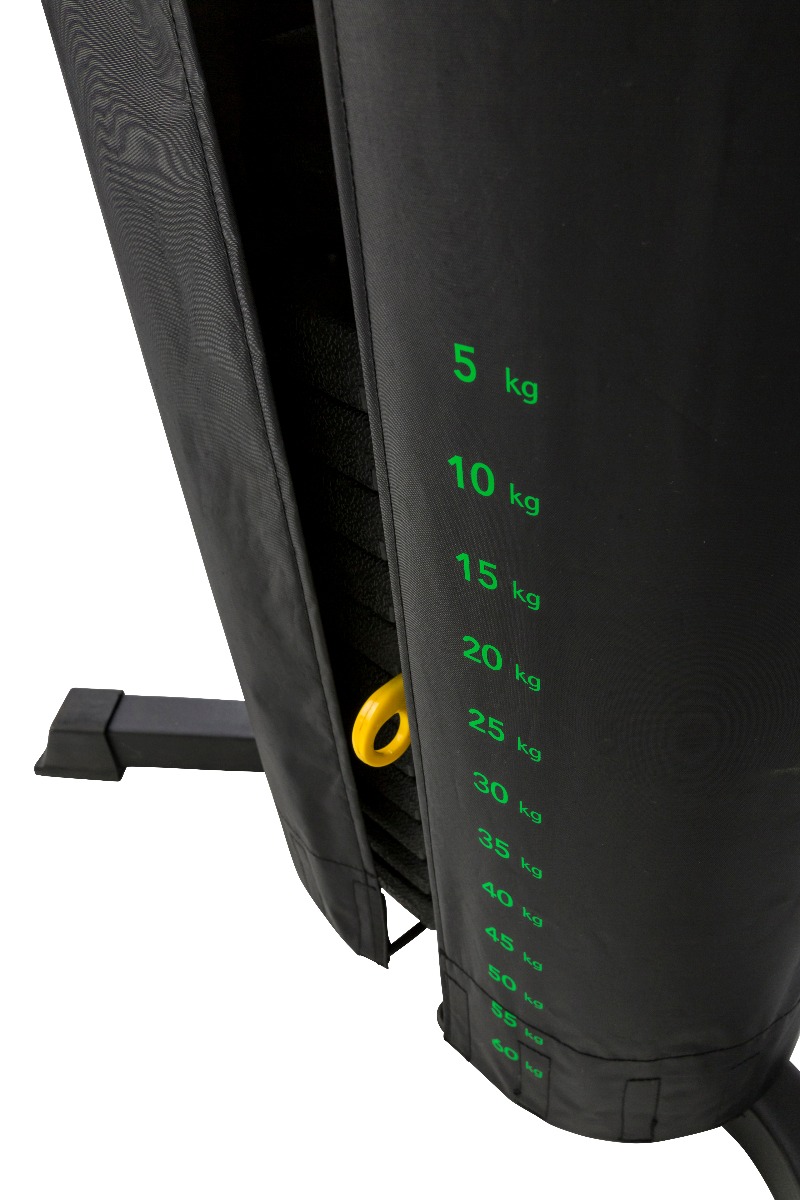 Overview of specifications 
• The HG20 Strength Station's dimensions: L:164 cm (64.6 inches). W: 100 cm (39.8 inches). H: 201 cm (79.1 inches).
• Anti-slip rubber floor protection
• Stitched upholstery with reinforced corners
• High pulley with curved bar
• Low pulley with straight bar
• Leg trainer with protective foam
• Chest press
• Maximum user weight: 125 kg (275.6 lbs).
• Height-adjustable biceps arm pad
• Includes 12 weights, each weighing 5 kg (11 lbs). (total 60 kg/132.3 lbs.)
• Weight: 113 kg (249.1 lbs).
• Colour: Black | Green
• Material: Steel