The benefits of the Tunturi Power Tower PT60
✔ Various possibilities to train your body
✔ Compact and versatile piece of training equipment, for home or gym use
✔ The Power Tower is suitable for beginners or those who are more advanced
✔ Very strong and durable steel structure
✔ Foldable weight bench, space-saving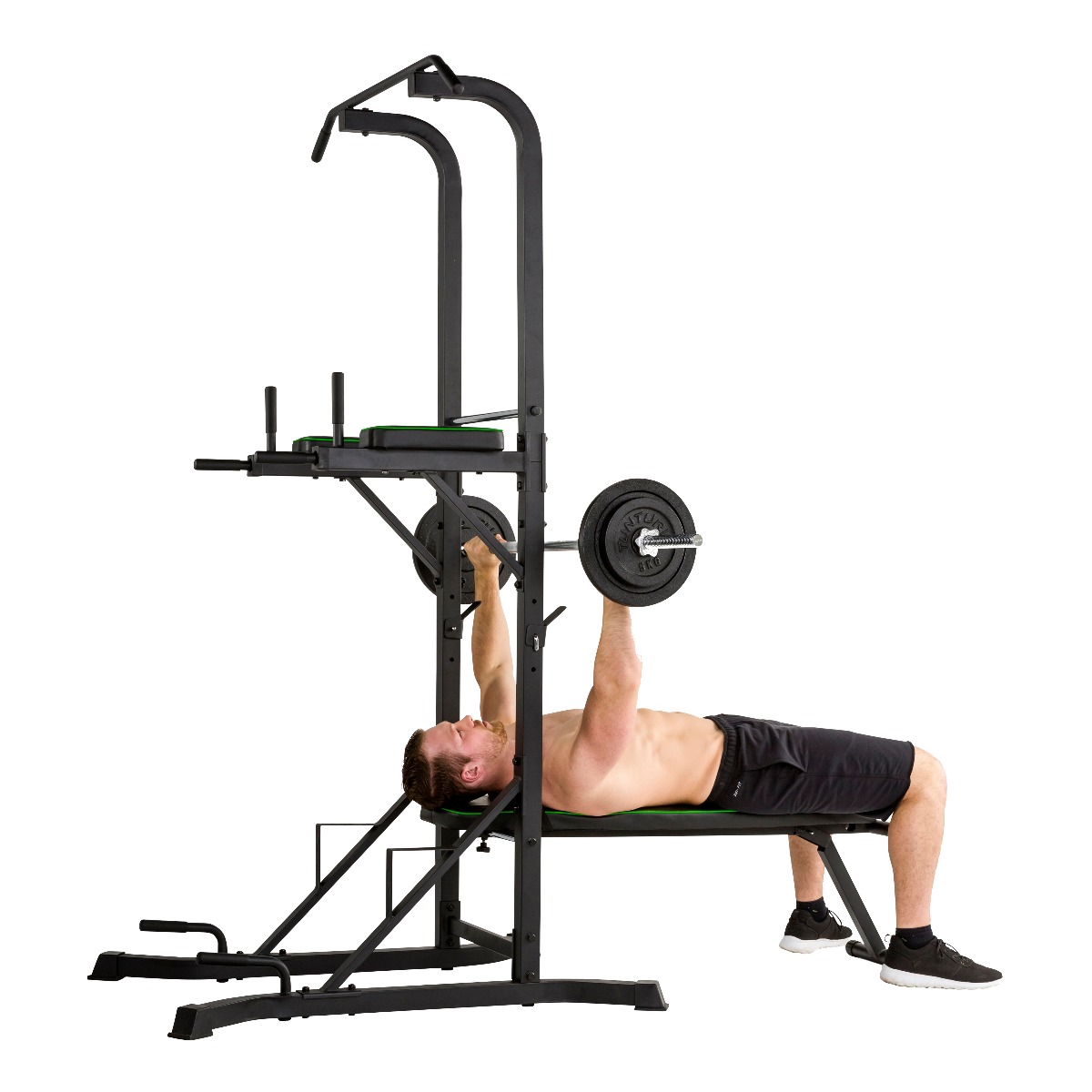 From pull-ups to lunges
The Tunturi Power Tower PT60 offers many possibilities for a solid workout. For example, the bar at the top, for chin- and pull-up exercises. Change your workout every time by holding the bar differently. The home gym also has a foldaway board. Fold the board out and use it for sit-ups, along with the abdominal supports. Combine the board with the barbell supports and you can do bench press exercises. When you are not using the weight bench, simply fold it away. Handy, because this saves you space.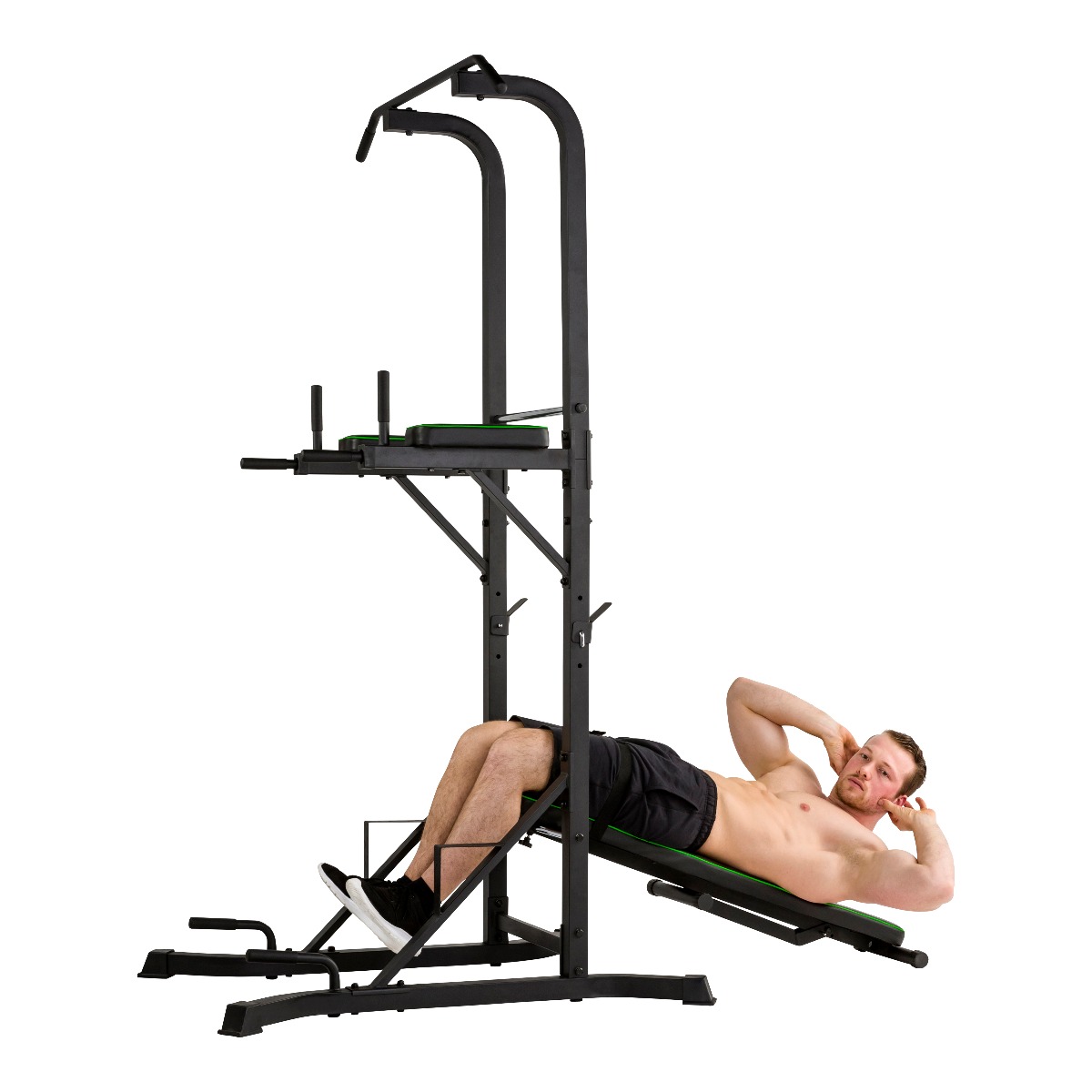 The Power Tower PT60 has armrests in the middle, for exercises like dips, leg raises and knee raises. For extra comfort, the armrests feature foam and artificial leather and the handles feature rubber. To conclude, this pull-up/dip/sit-up station is also suitable for push-up exercises. Two sturdy handles have been included at the front. These supports help you to easily assume the correct push-up posture. Do you also want to train your leg muscles? Buy a set of dumbbells and use them in combination with the weight bench to do lunges.
Looking for a complete strength station so you can train your upper body at home? Order this lovely Tunturi PT60 Power Tower!
Overview of specifications
• The Tunturi Power Tower PT60's dimensions: L:112 cm (44.1 inches). W: 202 cm (79.5 inches). H: 202 cm (79.5 inches).
• Dimensions when folded: L: 112 cm (44.1 inches). W: 123.5 cm (48.6 inches). H: 220 cm (86.6 inches).
• Foam-filled artificial leather armrests
• Backrest with stitched upholstery
• Hand grips for dips
• Anti-slip rubber floor protection
• Chinning bar/pull-up bar
• Weight bench/abdominal board with barbell support
• Push-up supports
• Maximum user weight: 120 kg (264.6 lbs).
• Excluding weights
• Weight 47 kg (103.6 lbs).
• Colour: Black | Green
• Material: Steel