The benefits of the Tunturi Power Tower PT80
✔ Various possibilities for a solid workout
✔ You can remove the abdominal board and hang it from the strength station to save space
✔ Nearly all accessories are adjustable
✔ Suitable for use at home and at the gym, for beginners and those who are more advanced
✔ Strong and durable steel structure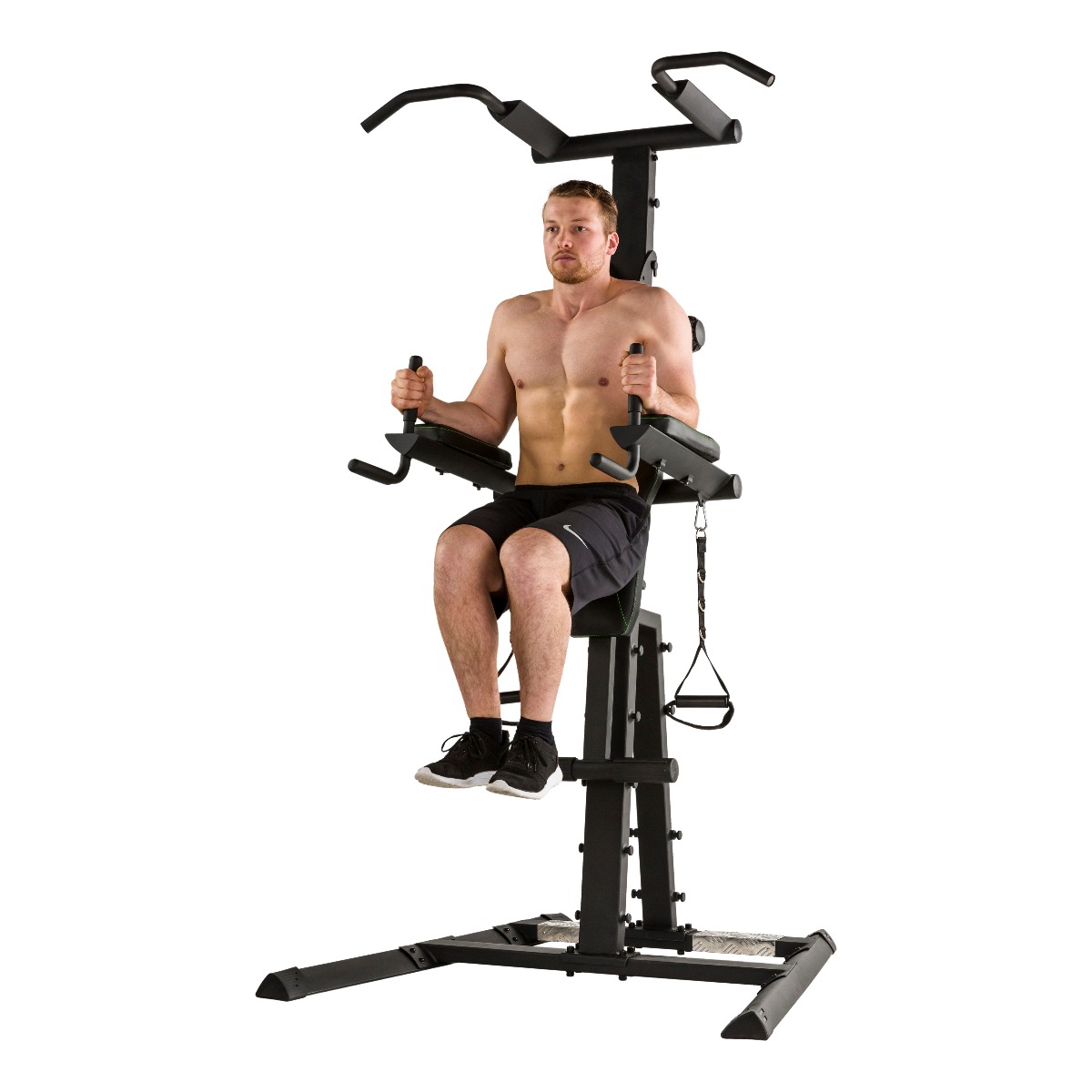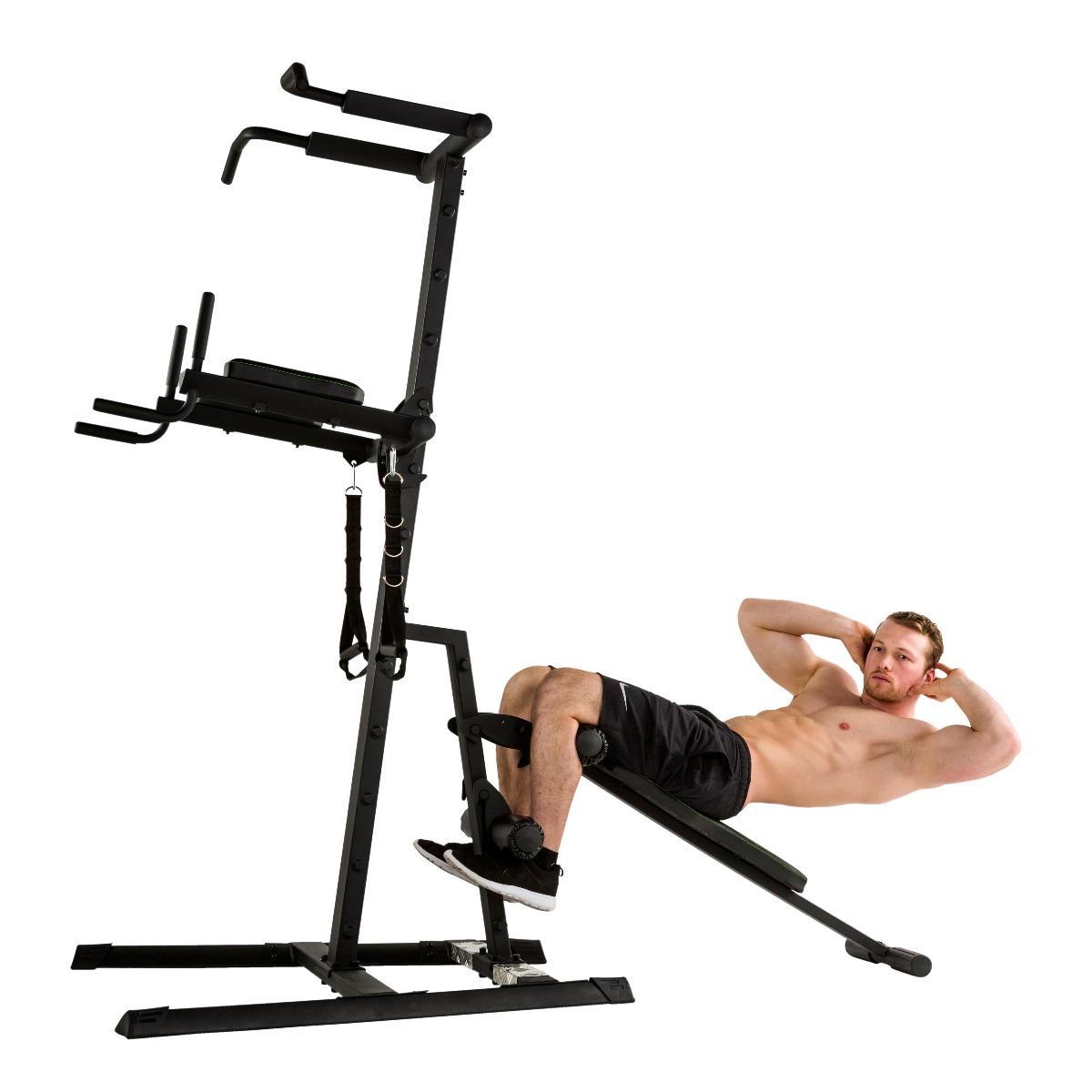 A complete and professional Power Tower
With the Tunturi PT80, you can exercise in various ways. It' ideal for chin-ups and pull-ups. To do these exercises, you use the high chinning bar. The pull-up bar is width-adjustable. Change your workout every time by moving the bar to a different position or holding it differently. The strength station also has a foldaway abdominal board for sit-ups. This board can be adjusted to various heights. The home gym is also equipped with abdominal supports.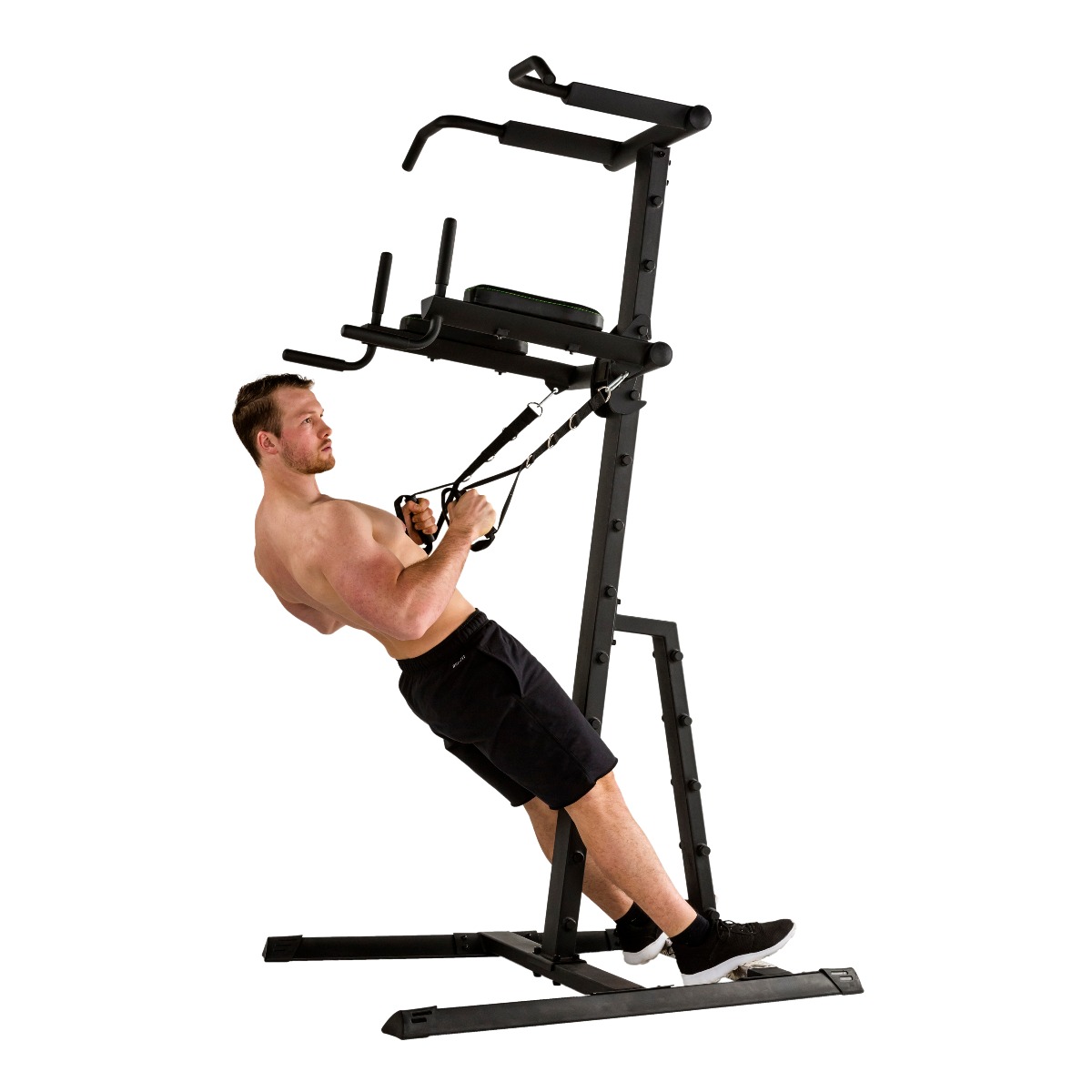 The Tunturi Power Tower PT80 has armrests for dips and abdominal exercises. The handles have rubber for a firm, comfortable grip and the armrests have foam for extra comfort. The armrests are adjustable and can be set at different heights. The home gym comes with 2 suspension grips. Combine them with the dip armrests and you can do chest pull-up exercises. To conclude, the home gym also has push-up supports for when you do push-ups. In other words, the strength station's possibilities are endless!
Order the versatile Tunturi Power Tower PT80 too, and work on achieving a healthy, strong body, at home!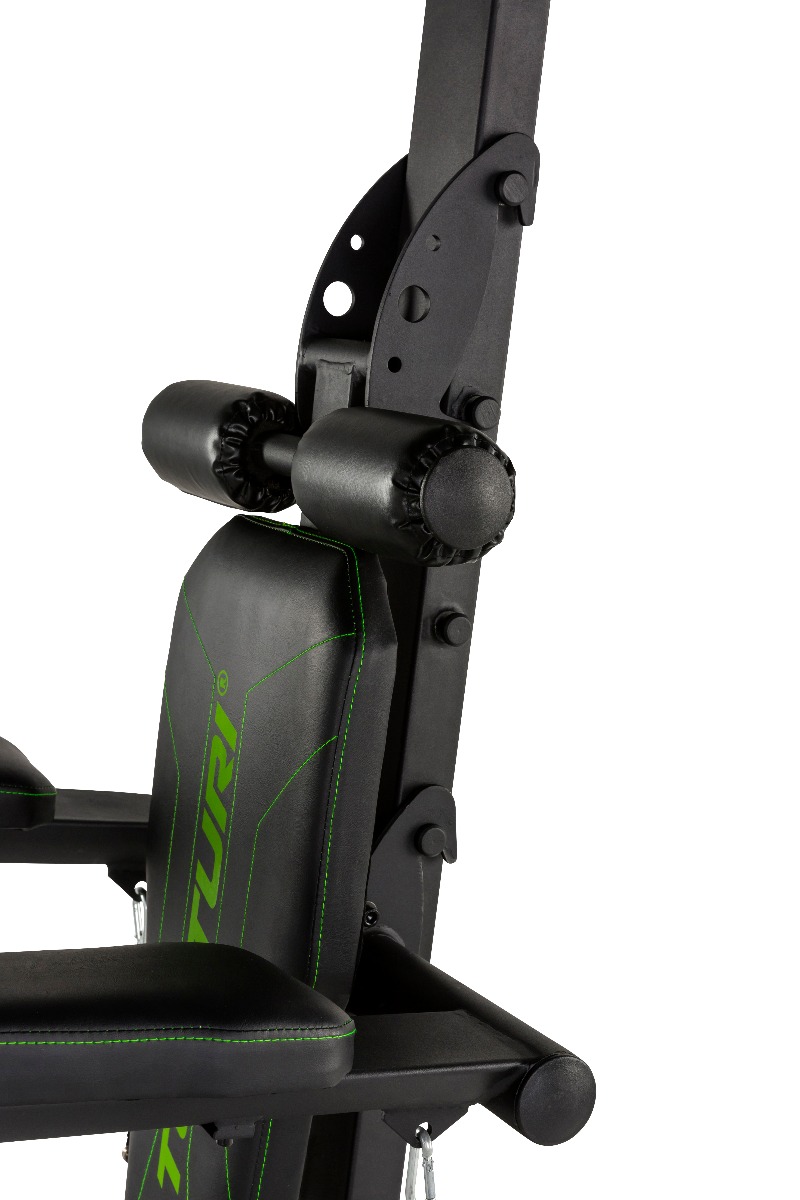 Overview of specifications:
• Dimensions of the Tunturi Power Tower PT80: L: 123 cm (48.4 inches). W: 124 cm (48.8 inches). H: 217.5 cm (85.6 inches).
• Foam-filled artificial leather armrests
• Anti-slip rubber floor protection
• Wide chinning bar (pull-up bar)
• Adjustable suspension trainers with two grips
• Adjustable hand grips for dips
• Adjustable push-up supports
• Foldaway and removable abdominal board, adjustable (3 angles)
• Abdominal supports
• Abdominal board with stitched upholstery
• Maximum user weight: 150 kg (330.7 lbs).
• Excluding weights
• Power Tower's weight 67.5 kg (148.8 lbs).
• Colour: Black | Green
• Material: Steel