The benefits of the Tunturi UB20 Weight Bench
✓Different training options, specifically for the upper body
✓ Weight bench and abdominal board
✓ Sturdy, stationary seat with adjustable backrest
✓ Adjustable leg roll
✓ Compact and easily foldable
Adjust fast and without problems
The stationary seat provides the necessary support to the entire body. You can adjust the backrest to 7 different positions. The handy glide system with the quick adjust mechanism enables you to change the backrest position in the wink of an eye. This way, you don't lose precious time between the different exercises.
This weight bench has a separately adjustable roller pad. Always assume the correct position during your ab workouts by correctly positioning the roller pad. The UB20 also has foam-filled leg rolls. You can comfortably exercise your abs and legs on this workout bench, without a care.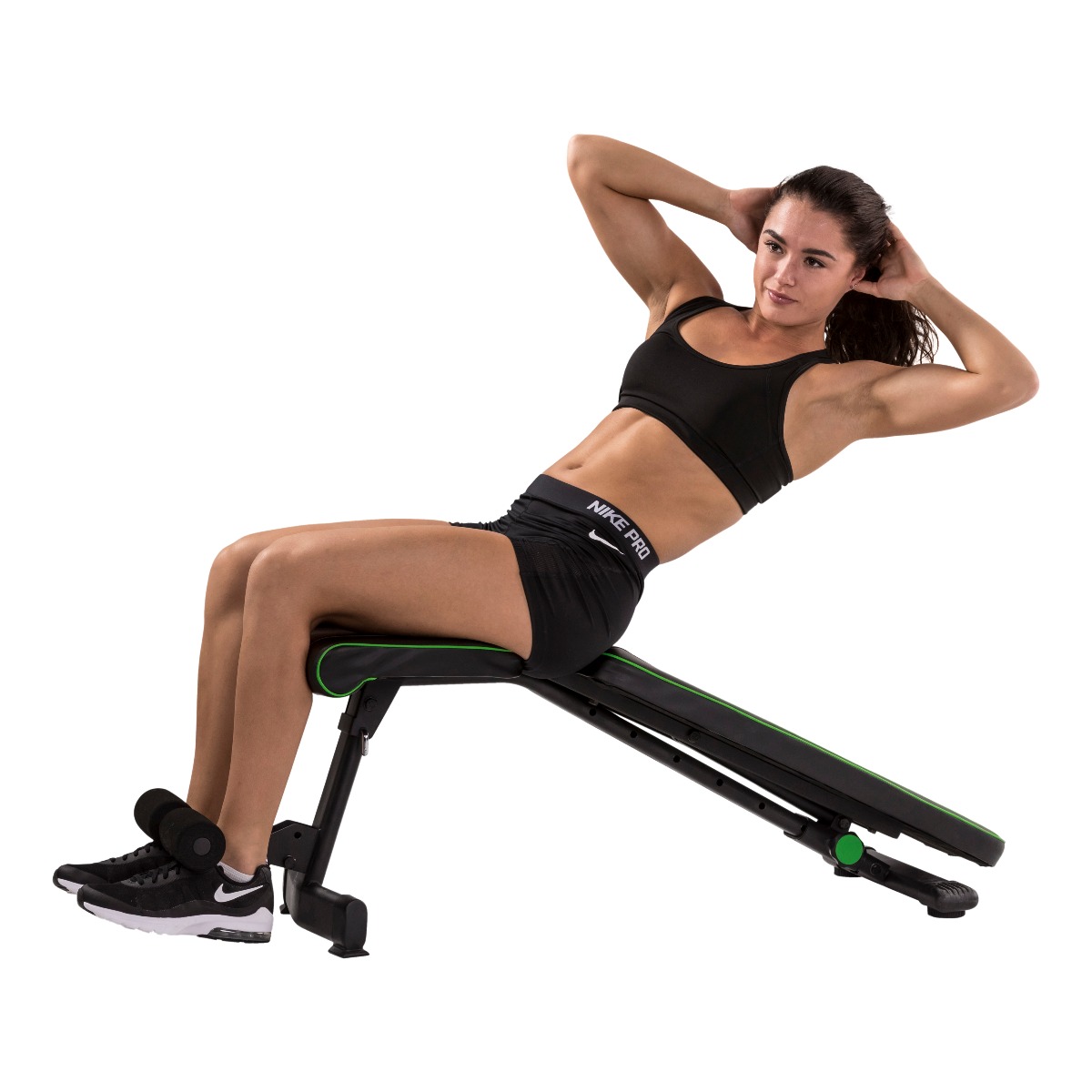 The stitched seat with extra sturdy corners guarantees that you can use your weight bench for many years and prevents wear and tear to delicate parts. The frame, made of robust steel, ensures the necessary strength. The black matte powder coating finish gives the bench a sleek look. The anti-slip rubber floor protectors prevent damage to the floor.
With this weight bench, you save space. You can make the UB20 considerably smaller thanks to the fold-down mechanism. You can store the flat bench under a bed or in a closet, and it does not have to become a permanent part of your interior.
The weight bench's maximum user weight is 120 kg (264.6 lbs).
Finally, you've found an adjustable and compact weight bench. This Tunturi UB20 will become your best training partner. Order quickly!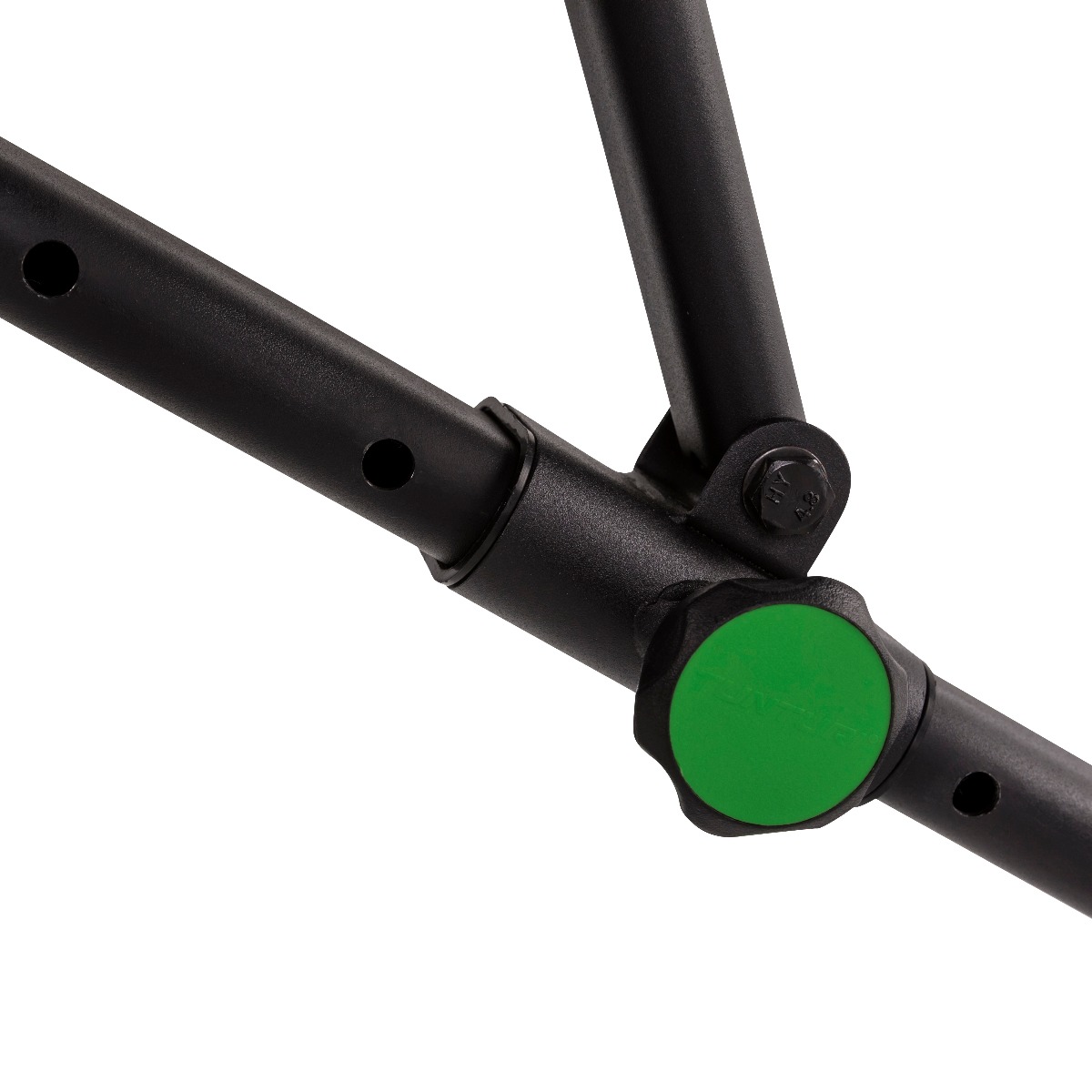 Overview of specifications
• Foldable: dimensions when pulled out: L: 118.5 cm (46.7 inches). W: 98 cm (38.6 inches). H: 43.5 cm (17.1 inches).
• Foldable: dimensions when folded: L: 118.5 cm (47.6 inches). W: 43.5 cm (17.1 inches). H: 23.5 cm (9.3 inches)
• Frame: steel
• Leg press roller pads: foam and vinyl
• Anti-slip rubber floor protection
• Adjustable backrest
• Maximum user weight: 120 kg (264.6 lbs)
• Weight: 11.5 kg (25.4 lbs)