The benefits of the Tunturi UB60 Weight Bench
✔Adjustable bench for workouts at home
✔Weight bench, abdominal board and leg press in one
✔A full-body workout
✔Adjustable leg roll and leg press
The weight bench with leg press
This weight bench is an adjustable bench that can be used in different ways. You can adjust the backrest to 6 different positions, and the seat to 4 different positions. No matter what exercise you choose to do: with this weight bench you train different muscle groups. The adjustment system is user-friendly: change the position fast and effortlessly.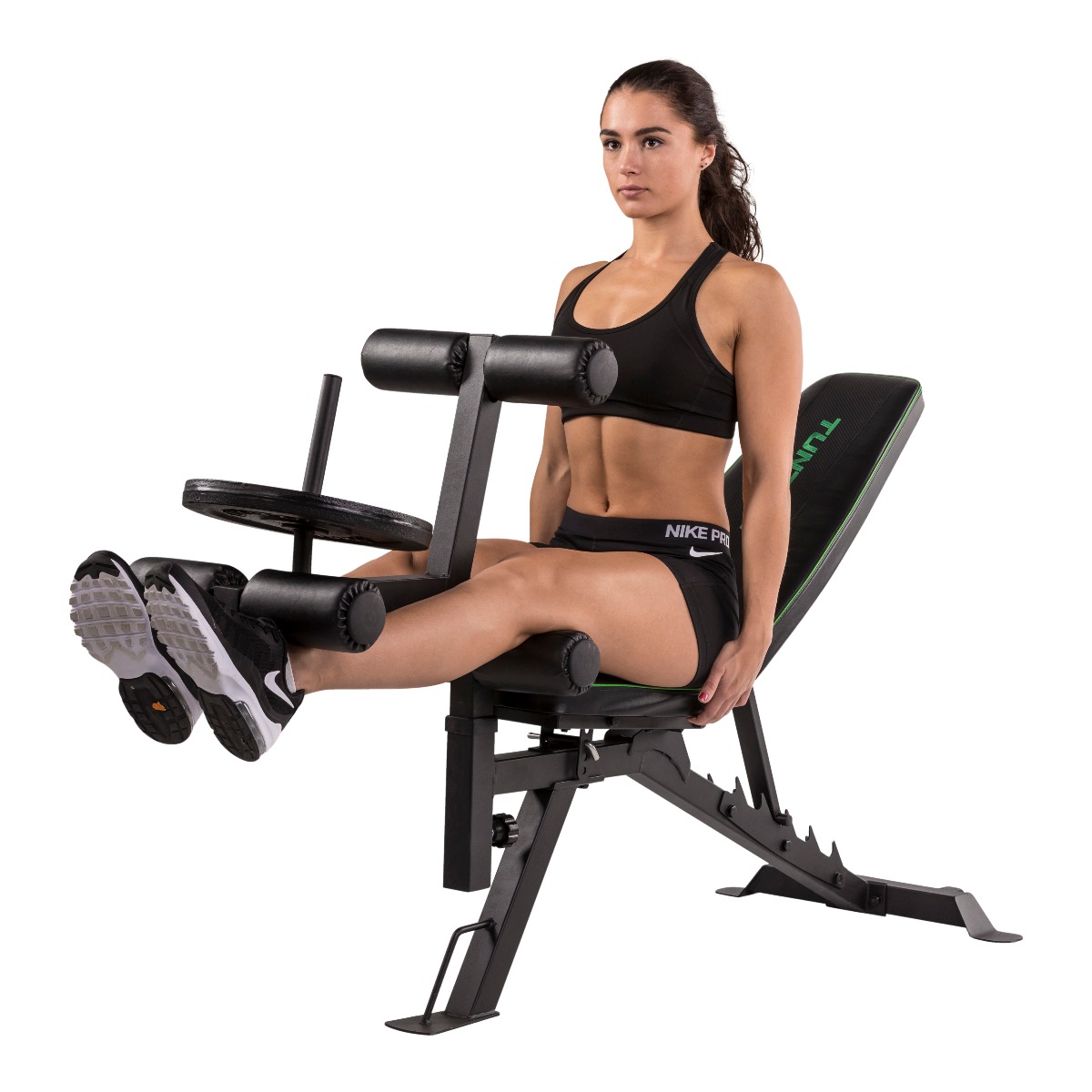 Choose this weight bench if you want to train your legs extra hard. Besides the knee- and leg rollers, the UB60 also has a leg press. in other words, everything you need for a complete workout. All rolls come with foam-filled roller pads. This way, you can work out comfortably and without a care: legs, shins and the backs of the knees have optimal protection.
The stitched seat with extra sturdy corners guarantees that you can use your weight bench for many years and prevents wear and tear to delicate parts. The frame, made of robust steel, ensures the necessary strength. The black matte powder coating finish gives the bench a sleek look. The anti-slip rubber stops prevent damage to the floor.
The UB60's maximum user weight is 150 kg (330.7 lbs).
The ultimate piece of equipment to fine tune your entire body! Order the Tunturi UB60 and start your complete workout routine.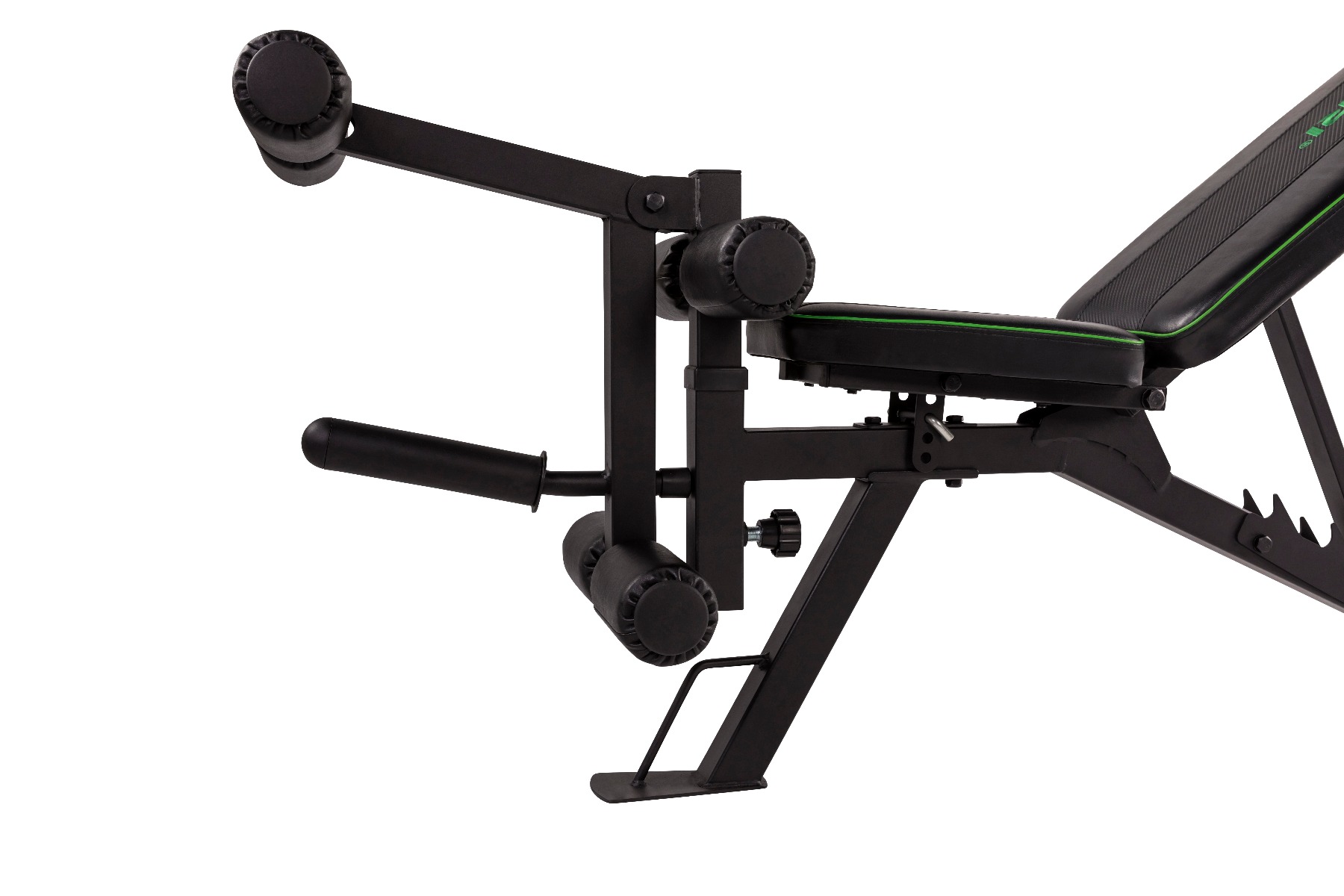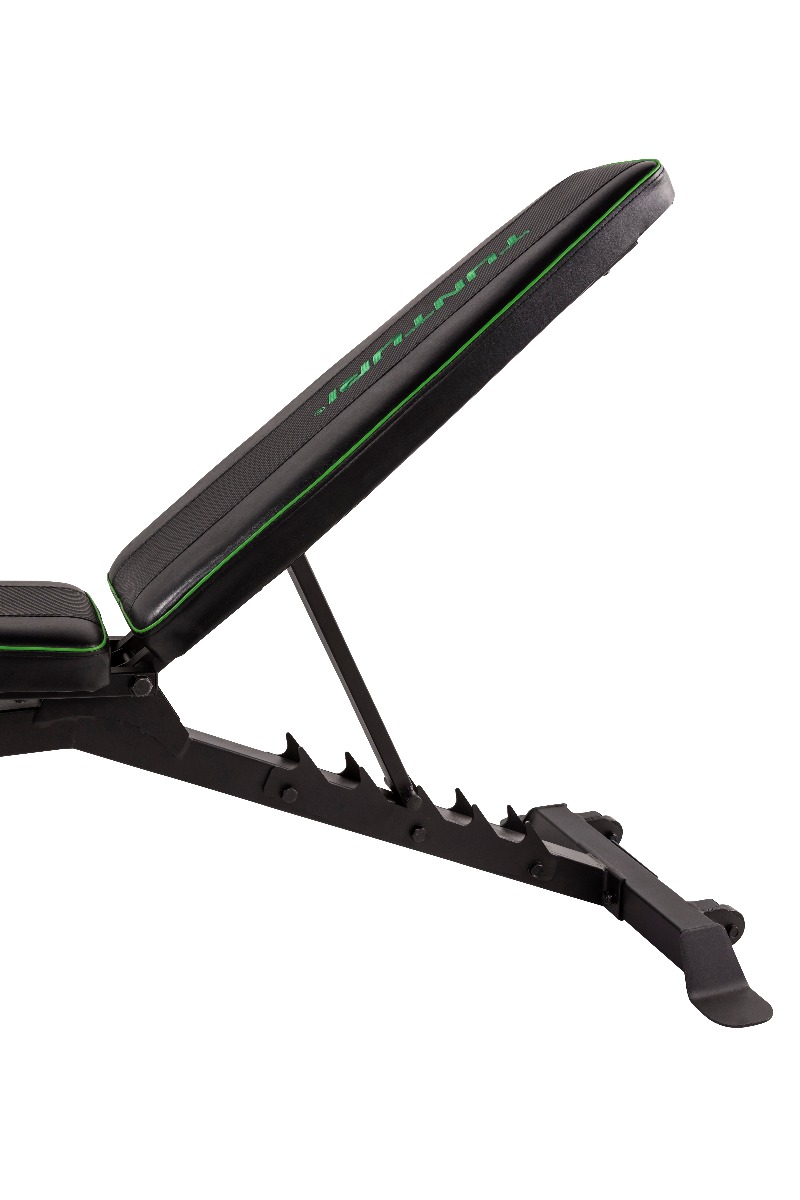 Overview of specifications
• Dimensions: L:167 cm (65.7 inches). W: 60 cm (23.6 inches). H: 64.5 cm (25.4 inches)
• Frame: steel
• leg press, knee- and leg rolls: foam and vinyl
• Stitched seat and backrest
• Anti-slip rubber floor protection
• Adjustable seat and backrest
• Maximum user weight: 150 kg (330.7 lbs)
• Weight: 23 kg (50.7 lbs)